Steven had the day off of work yesterday. We planned on hitting up some stores after the kids got on the school bus. When I plan to run errands while solo, I grab what I need out of the house (purse, cell, ect) and get out the door.... sooner I leave, the sooner I get home, right? Well he was dragging his feet.... C'MON MAN! We got out the door at 9:15am. Not tooooo bad, lol.
We headed over to Verizon. I got a new cell two days ago (iPhone 5c, woot woot) but when I went activate it, it wouldn't make outgoing calls or receive incoming calls. At the store the guy behind the counter dialed some numbers on a land line and was like "when someone picks up the phone tell them your issue". Ummm, that's why I can in to the store today, John! His name was John lol. They were very busy that early in the morning so whatever, Steven and I stood there and waited. A nine minute hold, followed by a five minute conversation with the NICEST customer representitive from ANY company I've had to talk to (named Amy) and BAMM my phone worked. Score!
Popped in to Dunkin Donuts. As we are leaving Steven is stopped by a random woman who wanted to know what he did to his knee (his huge knee brace gives him away). We turn and look at her and they had matching braces on.
Steven: "I tore my ACL"
Her: "Me too!"
Steven: "I did it while playing soccer."
Her: "I did it while doing nothing."
It was just so funny! We come to find out taht she was asking anyone she came into contact that had ACL surgery if it was worth it and all that jazzy stuff. Steven told her what he was told.... like passing it down from one generation from the next, haha! It's also funny because Steven has that face that says *COME TALK TO ME, I AM FRIENDLY*-- Wherever we go, people chat him up!!!
Then we headed over to the Dollar Store. Grabbed some odds and ends there. While waiting on line (the line was like a typical WalMart line, it was ridiculous) I was telling Steven about the MOST ANNOYING worker there, who happened to be working the cash register we were line for. Now, I'm not a people person (obvious, huh?) while my husband is a chatty kathy. He gave me the 'Yea right' face. Sure enough, we get up there and he hears how annoying she is. We totally laughed the whole way out the door!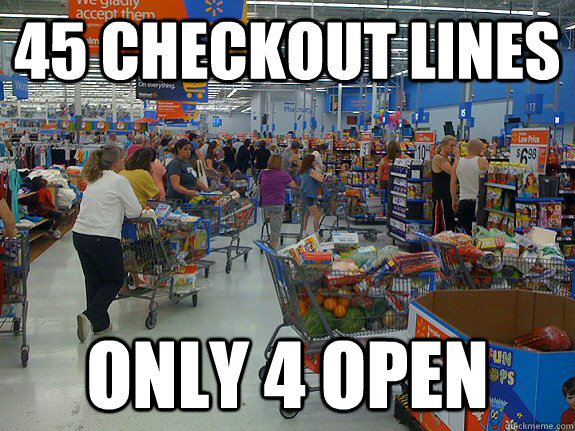 After that we headed to WalMart to pick up stuff we couldn't get at the Dollar Store. The lines at my WalMart aren't bad so we were in and out of there in no time.
Then we headed to Kohls. Steven needs new dress pants for work. His knee braces is messing up the ones he has. A 30% coupon later and we spent over an hour there, him just trying on clothes and such. Now, I say that Steven is an old soul...... he just dresses simply. Solid dress shirt, matching tie, solid matching color pants. We were looking at shirts and the sign next to them had a picture of a male model wearing a striped dress shirt with a checkered tie. We both referenced how we don't think his outfit matched, which turned into me telling him to think outside the box and get a different type of outfit for work.
This is what we ended up picking out. Thoughts? [I posted this pic on
Instagram
the other day]
We got home at 12:30pm. Not bad, not bad. We decided to play Skylanders: Swap Force together, until the kids got home from school. A nice relaxing afternoon on the couch is JUST what I needed after being busy all morning. Plus, after school is filled with homework, dinner, showers and bedtime routine. Busy busy!!
Anyway, I titled this post 'A Big Cheesy Smile On My Face' because as we were walking around shopping, we were talking to each other and being silly, having a nice time out in public. I feel like we haven't done that in a LONG time, so it was a nice feeling to feel. Got a little bit of a flutter in my heart. I love him and I like feeling silly and special to him.
P.S. I wanted to take a picture of us shopping, but I had my hands full because he insisted we didn't need a cart, and we sooooooooo did. Next time ;-)